Gas Assist Molding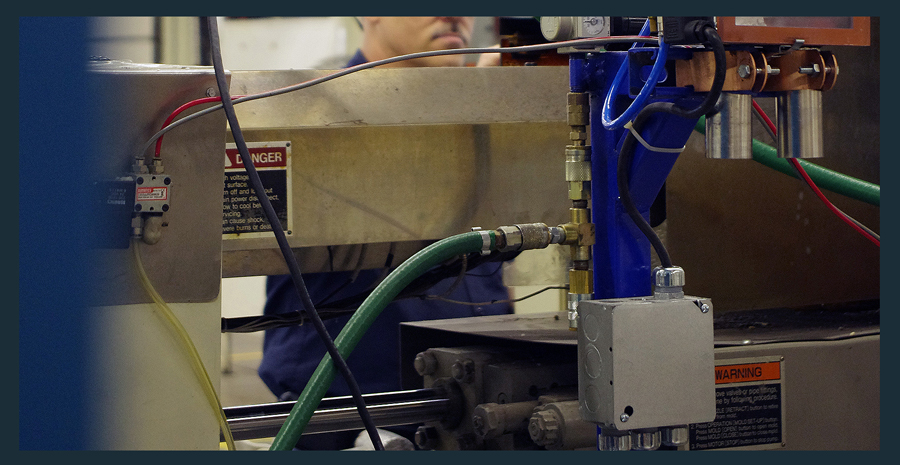 The process of Gas Assist Molding is one production choice that can generate big returns by reducing major cost factors associated with the manufacturing of plastic parts.
In addition, Gas Assist Molding stimulates innovative thinking in part design over a diverse array of applications. With the introduction of larger, intricate parts, tool manufacturers and part designers are looking for fresh modes of design. One such direction is the use of gaseous nitrogen in Gas Assist Molding.
In Gas Assist Molding, conventional injection molding techniques are utilized in combination with the introduction of gaseous nitrogen. The material is melted and injected into a cavity mold using a standard injection molding press. As the melt begins to solidify the area in contact with the mold walls will harden first. At this point nitrogen gas is injected into the melt pressurizing it from the inside out. This internal pressure of the gas pushes the molten material to the extremities of the cavity. The gaseous nitrogen will always follow the path of least resistance. Once the material sustains an adequate cure, the nitrogen is vented, the mold is opened, and the part is ejected.
---
At Triad Fastener, additional capabilities along with Gas Assist Molding include custom decorating, product assembly and full packaging with on-time delivery. We're bringing the future of plastics manufacturing to you today. With all we have to offer, shouldn't we be working with you? Call us today!